久舍营造工作室创始人、主持建筑师
曾担任上海交通大学建筑学院客座导师
东南大学建筑学院 学士
中国美术学院建筑艺术学院 硕士
Founder and Principal Architect of Continuation Studio
Guest Instructor at the School of Architecture, Shanghai Jiao Tong University
Bachelor, School of Architecture, Southeast University
Master, School of Architecture, China Academy of Art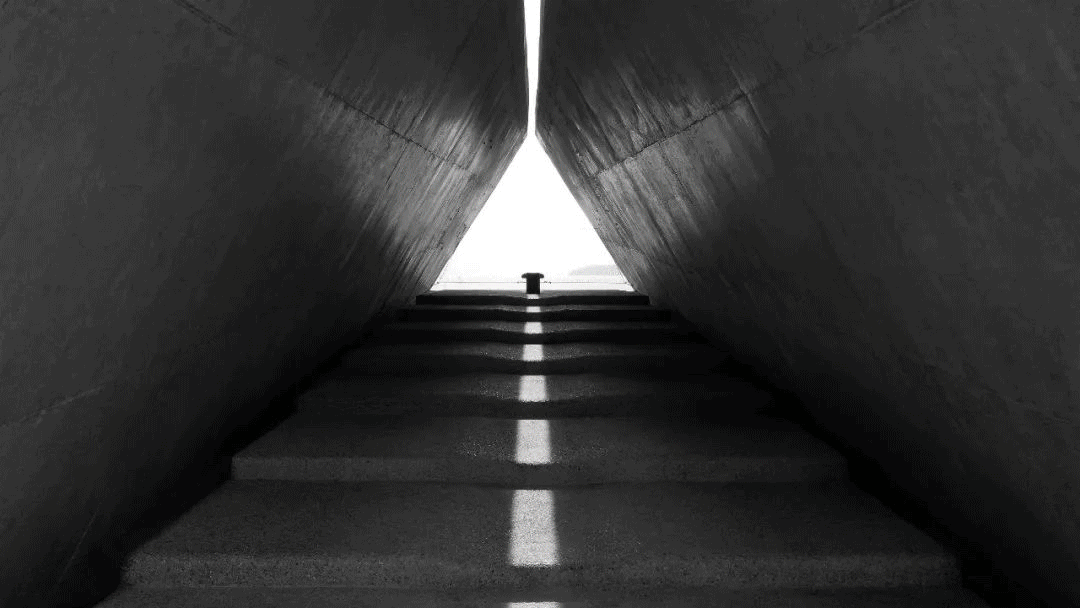 01
Art and Visual Perception / Rudolf Arnheim
艺术与视知觉 / [美] 鲁道夫·阿恩海姆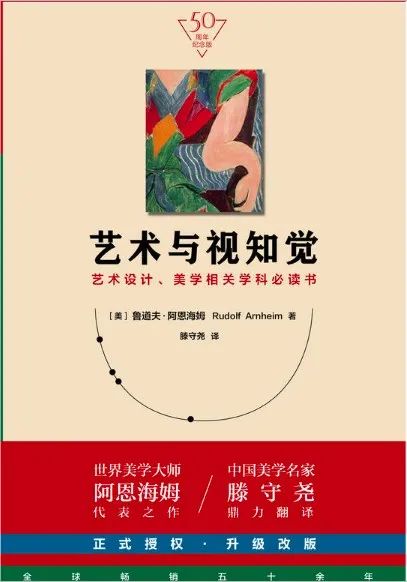 简介
Description
这本书是美国美学家、心理学家鲁道夫·阿恩海姆编著的艺术学著作。本书从平衡、形状、形式、发展、空间、光线、色彩、运动、张力和表现等十个方面探讨了艺术中的视觉问题。作者将格式塔心理学运用于对视觉艺术的分析,在艺术方面提出了很多有价值的见解,认为艺术是建立在知觉的基础上理解自己和生活的一种工具,艺术的本质就在于它是理念及理念的物质显现的统一;视觉艺术不是诸要素的简单相加和机械的复制,而是对整体的结构式样的把握;艺术的表现性不在移情,而在于结构等。该书系统地阐述了格式塔心理学美学的主要理论,是格式塔心理学的扛鼎之作。
This book is an art work compiled by Rudolf Arnheim, an American aesthetician and psychologist. The book explores visual issues in art from more than ten aspects, such as balance, shape, form, development, space, light, color, movement, tension and expression. The author applies Gestalt psychology to the analysis of visual art and puts forward many valuable insights in art. He thinks that art is a tool to understand oneself and life on the basis of perception. The essence of art is the unity of ideas and its physical manifestation. Visual art is not the simple addition of various elements and mechanical replication, but the grasp of the overall structural pattern. The expression of art is not in empathy, but in structure and so on. This book systematically expounds the main theories of Gestalt psychology aesthetics and is the best work of Gestalt psychology.
推荐理由
Reason for Recommendation
思维判断并不是在视觉感受之后才发生的,视觉本身就带有思维力。阿恩海姆这本书帮助我们"激活"我们视而不见的眼睛,让我们可以对视觉的效能进行系统的分析,从而在看到感受到艺术品的某些特性时,可以用语言描述出来。换句话说,这本书帮助我们强化了视觉。这应该是所有对视觉艺术有兴趣的人的启蒙读本,可惜我遇到得太晚。
Judgment of thought does not happen after visual perception. Vision itself has the power of thinking. Arnheim's book helps us "activate" our vision, allowing us to systematically analyze the effectiveness of vision so that we can verbally describe certain characteristics of art when we see and feel it. In other words, the book helps us to enhance our vision. This should be a primer for anyone interested in the visual arts, but I came across it too late.
02
La Pensée paysagère / Augustin Berque
风景文化 / [法] 边久留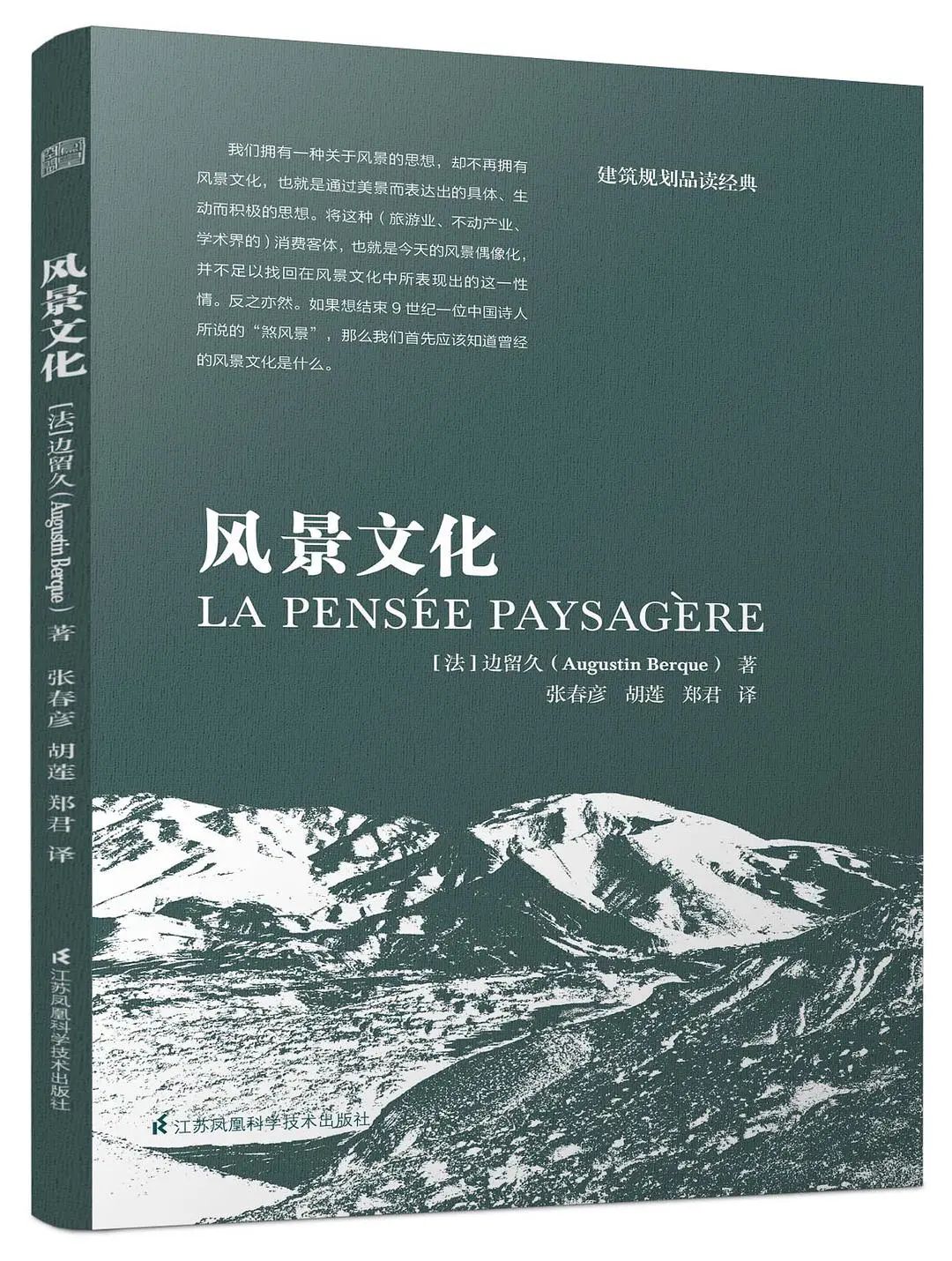 简介
Description
这本书所表达的景观是一个文化的、主观的对象,并不简单等同于某一物理环境空间,它存在于凝视着它的民众的视线下。本书内容上主要包括六个部分,分别为历史的浪潮、大地自身的运动、三月三、事眛竟谁辨、质有而趣灵、说破之前的隐晦。著者从词源学、文学、艺术史以及人种学等多学科的角度,尝试阐释"思索景观"与"享乐景观"这两个现象之间的主要矛盾,同时用比较的方法带我们浏览了众多大陆的历史,引发读者对"景观"概念尤其是文化景观更深层的思考。
The landscape expressed in this book is a cultural, subjective object, not a physical environment space, it exists in the eyes of the people who gaze at it. The author from the etymology, literature, art history and ethnology, multidisciplinary perspective, trying to explain "thinking landscape" and "hedonic landscape" the main contradiction between these two phenomena. At the same time it takes us through using the method of "comparison" numerous history of China, caused the reader to the concept of "landscape" in particular "cultural landscape" deeper thinking.
推荐理由
Reason for Recommendation
风景可以唤起我们对某种想法的思考,而且某些想法就是我们伫立于风景中时油然而生的。边留久认为,对于处在一个"风景消亡"年代的我们,正走在一条错误的道路上——以地球无法承受我们的生存方式、思考方式和行动方式。他以一系列极具思辨性的话语讨论了风景文化,即每一个人从自身到行动对风土性——人类存在的构造契机——的表达方式。小册子,文字不多但烧脑。
A landscape makes us think about certain ideas, and certain ideas arise when we stand in the scenery. Augustin argues that we are on the wrong track in an era of "landscape extinction" -- the planet can't afford to the way we live, and the way we think and act. He discusses "landscape culture" in a highly speculative words, it is a short but nerve-racking booklet.
03
La Chambre Claire / Roland Barthes
明室,摄影札记 / 罗兰·巴特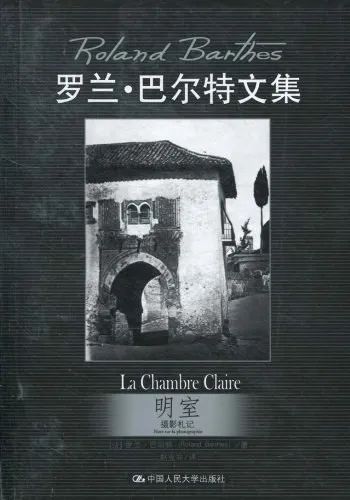 简介
Description
这本书是作者巴特应《电影手册》杂志之邀写成的,在摄影评论界声誉卓著。书中选取了十几幅过去的和当代的、著名的和无名的照片,穿插在文本之中,作为评说的对象。作者并不在书中讨论摄影师与照片之间的关系,而以观看照片的人与照片之间的互动为考察的中心,构筑了自己关于摄影的理论框架。他把照片的意义分成两个部分:意趣和刺点。前者是摄影师通过作品向观众所展示的可以理解和交流的文化空间;而后者则是照片中刺激和感动人的局部与细节,也即让人为之着迷和疯狂的地方。
巴特对摄影的思考经历了从符号学结构主义到现象学的转变。该书中所提出的许多观点已经不局限于摄影这个讨论对象,而是突破到更大的文化领域,尤其在文化与社会的关系上,发人深省。
The book was written by Barthes at the request of Cinema Handbook magazine and is highly regarded among photographic critics. A dozen photographs, past and present, famous and unknown. These photographs are selected and interspersed with the text as the object of comment. The author does not discuss the relationship between the photographer and the photograph in this book, but the interaction between the viewer and the photograph as the center of investigation, to build his own theoretical framework about photography. He breaks down the meaning of a photograph into two parts: interest and prickliness. The former is the cultural space that the photographer can understand and communicate to the audience through his works; and the latter is the exciting and touching details in the photos, and that's what's fascinating.
Barthes's thinking on photography has undergone a transition from semiotics structuralism to phenomenology. Many of the views raised in this book are not limited to photography, but break through to the larger cultural field, especially the relationship between culture and society, which is a call for deep thought.
推荐理由
Reason for Recommendation
推荐这本书纯粹是因为在我读研的时候,这本书是导师推荐的书单里唯一一本和摄影有关的书,可我却读得异常难受,不明白翻来覆去地讨论照片上的图像和观者主观想象之间的关系,甚至联系到"我终将死去的结局"到底有何意义。当我推荐了上面那本视知觉的书之后,我突然想到了这本完全从另一个层面讨论感知的书,也许我应该重新再读一读吧。
The reason why I recommended this book is because when I was in graduate school, it was the only photography book on my instructor's recommended book list, but I found so hard to read. I was wondering the meaning of keep talking about the relationship between the image and the viewer's subjective imagination, or even the fact that I was going to die. After I recommended the above book on visual perception, it occurred to me that this book, which discusses perception on a completely different level, might be something I should re-read.
04
西洋镜系列丛书
简介
Description
"西洋镜"系列丛书:找寻遗失在西方的中国史,是国内首屈一指的历史影像类系列出版物,致力于挖掘原汁原味海外史料的纸上博物馆。自2015年8月至今,"西洋镜"已出版了21辑,翻译了200万字西方一流汉学家、记者等著述,刊印了8000余张国内难得一见的高清影像。
"Peep Show" series: Search for Chinese history lost in the West, is a leading series of publications in the historical video category in China, dedicated to the excavation of authentic overseas historical materials of the museum on paper. Since August 2015, Peep Show has published 21 volumes, translated 2 million words of works by first-class Sinologists and journalists in the West, and printed over 8,000 high-definition images that are rarely seen in China.
推荐理由
Reason for Recommendation
不用推荐,列一下这个系列的著作者和他们的主题就可以让对中国历史影像以及"中国性"这个难以捉摸的概念有兴趣的读者心动。
喜仁龙《5-14世纪中国雕塑》、大村西崖《中国雕塑史》、《远东杂志记录的晚清1876~1878,中国早期摄影史资料》、《意大利彩色画报记录的中国1899-1938》、《海外史料看甲午》、《1907北京-巴黎汽车拉力赛》、《法国画报画报记录的晚清1846~1885》、《燕京胜迹》、《一个英国风光摄影大师镜头下的中国》……每一册都充满了海量的照片、版画等史料,非常过瘾。
Without recommendation, a list of the authors of this series and their subjects will entice readers interested in historical images of China and the elusive concept of "Chineseness."
Xi Renlong, , from Oamura West, and the , , , ,< Late Qing Dynasty 1846-1885 Recorded by French Pictorial>, , ... Each volume is full of photos, prints and other historical materials.
Principles of Art History / Heinrich Wolfflin
艺术风格学——美术史的基本概念 / [瑞士] 海因里希·沃尔夫林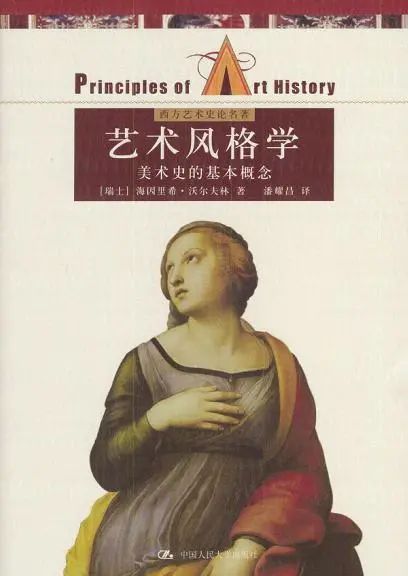 作者海因里希·沃尔夫林把文化史、心理学和形式分析融为一体,全书以线描和图绘、平面和纵深、封闭形式和开放形式、多样性统一和同一性统一、清晰性和模糊性,五对基本概念为准则,将古典风格和巴罗克风格置入一个二元对立的体系中加以比较,剀切地论述了欧洲文艺复兴艺术风格的历史嬗变。
The author, Heinrich Wolfflin, combines cultural history, psychology and formal analysis. Based on five basic concepts of painting and line drawing, plane and depth, closed form and open form, diversity and unity, clarity and fuzziness, the book compares classical style and baroque style in a system of binary opposites, exactly discussing the historical evolvement of the European Renaissance art style.
又是一本具有"教科书"意义的激活感知力的书。沃尔夫林——作为克林·罗,艾森曼这些形式分析派的宗师级人物,将文艺复兴风格与巴洛克风格的绘画、雕塑、建筑作品,从五对重要的范畴——线描与涂绘,平面与纵深,封闭与开放,多样性统一与同一性统一,清晰性与模糊性——进行观看方式和形式上的辩析。他帮助我们超越图像志的知识限制,既直觉又理性地去捕捉艺术作品的形式呈现。
This is a "textbook" book that can activate the senses. Wolfflin -- as the master of formal analysis like Colin Row and Eisenman, he brings Renaissance style and Baroque style of painting, sculpture, architectural works, from five important categories: line drawing and painting, plane and depth, closed and open, diversity and unity of unity, clarity and ambiguity -- to analyze the way of viewing and form. He helps us to transcend the knowledge limitation of the image and capture the formal presentation of art works intuitively and rationally.
06

The Japanese House, Architecture and Life after 1945
新建筑住宅特集2017年8月别册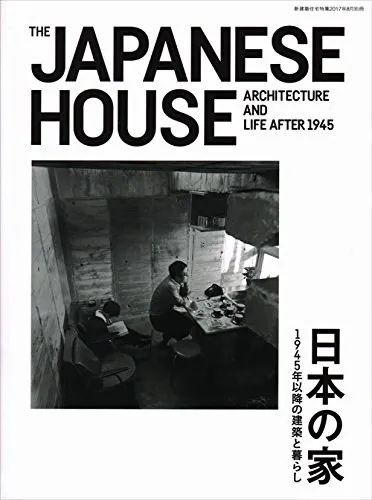 简介
Description
在日本,建筑师设计的住宅以实验和突破边界而闻名。这本书调查了日本住宅设计在过去的几十年里是如何随着社会、经济和环境的变化而发生变化的——本期特刊收录了50位建筑师设计的75座住宅,分为13个主题,如泥土混凝土、玩耍以及日本几十年来的房屋设计特色,并使用模型、图纸和照片进行展示。
日本经历了与第二次世界大战恢复期相关的剧烈的社会和环境变化,导致了经济的快速增长、污染、泡沫经济和崩溃,以及自然灾害。受个体业主的委托,日本建筑师通过发展新的生活方式的想法来应对这些变化,并通过房屋的建筑表达出来。日本的一个显著特征是年轻人拥有土地和从事建筑师的比例很大。这些客户在接触建筑师之前,通常会仔细研究住宅设计,因此产生的新住宅往往是实验性的。
Architect designed homes in Japan have a reputation for being experimental and pushing boundaries. The Japanese House: Architecture and Life after 1945 examines how residential design has changed by responding to social, economic, and environmental changes over the decades. The special issue features 75 houses by 50 architects divided into 13 themes such as Earthy Concrete, Play; Unmarketable and presented using models, drawings, and photographs.
The Japanese have experienced drastic social and environmental changes related to the WW II recovery period leading to rapid economic growth, pollution, the bubble economy and collapse, and natural disasters. Commissioned by individual homeowners, Japanese architects have responded to these changes by developing ideas for new ways of living, expressed through the architecture of the house. A distinguishing feature of Japan is the large proportion of young people owning land and engaging architects. These clients have generally studied residential designs closely before approaching the architect, therefore, new homes tend to be more experimental.
推荐理由
Reason for Recommendation
从日本搬回来的一本新建筑杂志特辑,原是为配合2017年东京国立近代美术馆的同名展览而出。书中展示了二战结束(1945)后日本政府推广"买地建家"政策后,一代代建筑师设计的众多住宅。从丹下健三、清家清、筱原一男,到伊东丰雄、坂本一成、安藤忠雄,一直到长谷川逸子、妹岛和世、西泽立卫、藤本壮介等,这56组建筑师的七十多件作品,被样式(风格)、城市与家庭,以及工业化程度三个大的倾向进行参照,最终形成了"日本性"、"轻"、"町家"、"游戏性"、"艺术作品"等13个类型。非常完整地为读者搭建了一张日本建筑师实验小住宅的谱系。
This is a special edition of a new architecture magazine that I brought back from Japan. The book was originally released to coincide with an exhibition of the same name at the National Museum of Modern Art in Tokyo in 2017. The book shows the many homes designed by generations of architects after the Japanese government promoted the policy of "buying land and building a home" after the end of World War II (1945). From Kenzo Tanishita, Kiyoshi Seika, Kazuo Shinohara, Toshio Ito, Ichisei Sakamoto, Tadao Ando, all the way to Ishiko Hasegawa, Kazuyo Sejima, Riwei Nishizawa, Sou Fujimoto, etc. More than 70 works of the 56 groups of architects were referenced by the three major tendencies of style, city and family, and degree of industrialization, and finally formed into 13 types, such as "Japanese", "light", "machi", "play", and "works of art". It provides the reader with a very complete pedigree of Japanese architects experimenting with small houses.
八位当代建筑师作品的理论焦虑与设计策略——哈佛大学建筑系的八堂课 / 洛菲尔·莫内欧

Theoretical Anxiety and Design Strategies in the Work of Eight Contemporary Architects / Rafael Moneo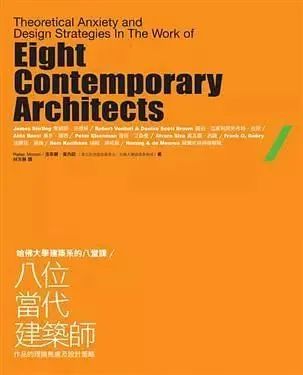 简介
Description
在本书中,作者洛菲尔.莫内欧以评论家身份检视与他同期且全部都具有国际知名度的八位建筑大师--詹姆斯.史德林、罗伯.范裘利与史考特.布朗、奥多.罗西、彼得.艾森曼、奥瓦罗.西萨、法兰克.盖瑞、瑞姆.库哈斯 、赫尔佐格与德穆隆,讨论他们的理论态度、技术创新以及设计贡献。
莫内欧对八位建筑师的轮番探讨,是以既口语又深入的一系列当代建筑大师建筑讲座的方式展开,先是给予一个扼要的简介,强调他们的意图、理论关注范畴、施工程序;再转到作品方面,他认为若要充分理解每一位建筑师必须要知道的决定性案子,提供细节的评论分析。
In this book, the author Rafael Moneo, as a critic, examines eight of his contemporaries, all of whom are internationally renowned -- James Stirling, Robert Venturi & Denise Scott Brown, Aldo Rossi, Peter Eisenman and Alvaro -- who are all internationally renowned Siza, Frank O. Gehry, Rem Koolhaas, Herzog & de Meuron, discussing their theoretical attitudes, technological innovation, and design contributions.
Moneo's discussion of the eight architects began as a lecture, with a brief introduction highlighting their intentions, theoretical concerns, and construction procedures. Turning to the work, he believes that in order to fully understand each architect, one must know the decisive case and provide detailed critical analysis.
推荐理由
Reason for Recommendation
因为有着类似的焦虑而读了莫内欧的这本由哈佛大学建筑课讲义编辑而成的书。虽然我做为实践建筑师的理论焦虑并没有因此被治愈,但却因为此书,对当代(20世纪后25年)重要的八位建筑师有了更加深刻和客观的理解。莫内欧用理性但又毫不回避自己喜恶的方式带着读者辩析了这八位建筑师的经典案例和理论表达,对于如何学习一个优秀当代建筑以及如何做出令人信服的建筑评论给了他真诚的答案。
I read Moneo's book, compiled from lecture notes for an architecture class at Harvard University, because of similar anxieties. Although my theoretical anxiety as a practical architect has not been cured by this book, I have gained a deeper and more objective understanding of eight important architects of our time (the last quarter of the 20th century). In a rational but not afraid of his likes and dislikes, Moneo takes the readers to read through the classic cases and theoretical expressions of these eight architects, giving him sincere answers on how to learn a good contemporary architecture and how to make a convincing architectural critique.
08

闲情偶寄 / [清] 李渔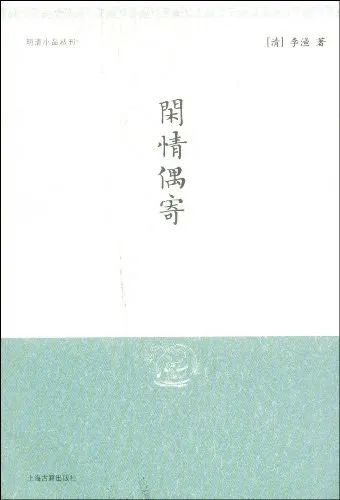 简介
Description
这本书共分词曲、演习、声容、居室、器玩、饮馔、种植、颐养等八部,论及戏曲理论,妆饰打扮、园林建筑、器玩古董、饮食烹调、竹木花卉、养生医疗等诸多方面的问题,内容相当丰富,触及到中国古代生活的许多领域,具有极强的娱乐性和实用价值。其中的戏曲理论集中国古代曲论之大成,有些见解在今天仍不失其重要的参考价值。
This book is divided into eight parts, such as lyrics and music, exercises, voice and appearance, living room, utensils and games, dining, planting, and health care. Discusses the theory of opera, the problems in the aspects of accessory, garden architecture, antiques, cooking, plants, health care and so on. The content is quite rich, reaching many areas of ancient Chinese life, with a strong entertainment and practical value. Among them, the opera theory is the greatest achievement of ancient Chinese music theory, some of the views still lose their important reference value today.
推荐理由
Reason for Recommendation
作者李渔据传也是章回体艳情小说《肉蒲团》的作者,可见其享乐主义的底色。推荐《闲情偶寄》这本书,不仅是因为它为我们展现了中国古代生活的丰富多姿,而且它某种程度上,为我们提供了一种当时对各种形式层面的审美判断标准。当然,这种标准在今天不一定适用,但至少为感知退化的今人提供了一剂鲜活的加强感知灵敏度的催化剂。
The author, Li Yu, is said to be the author of chapter erotic novel "The Carnal Prayer Mat", which shows his hedonism background. I recommend this book not only because it shows us the richness of life in ancient China, but also to some extent, it provides us with a standard of aesthetic judgment on various forms at that time. Of course, this standard may not be applicable today, but at least it provides a fresh catalyst to enhance the perceptual sensitivity of today's perceptual degradation.