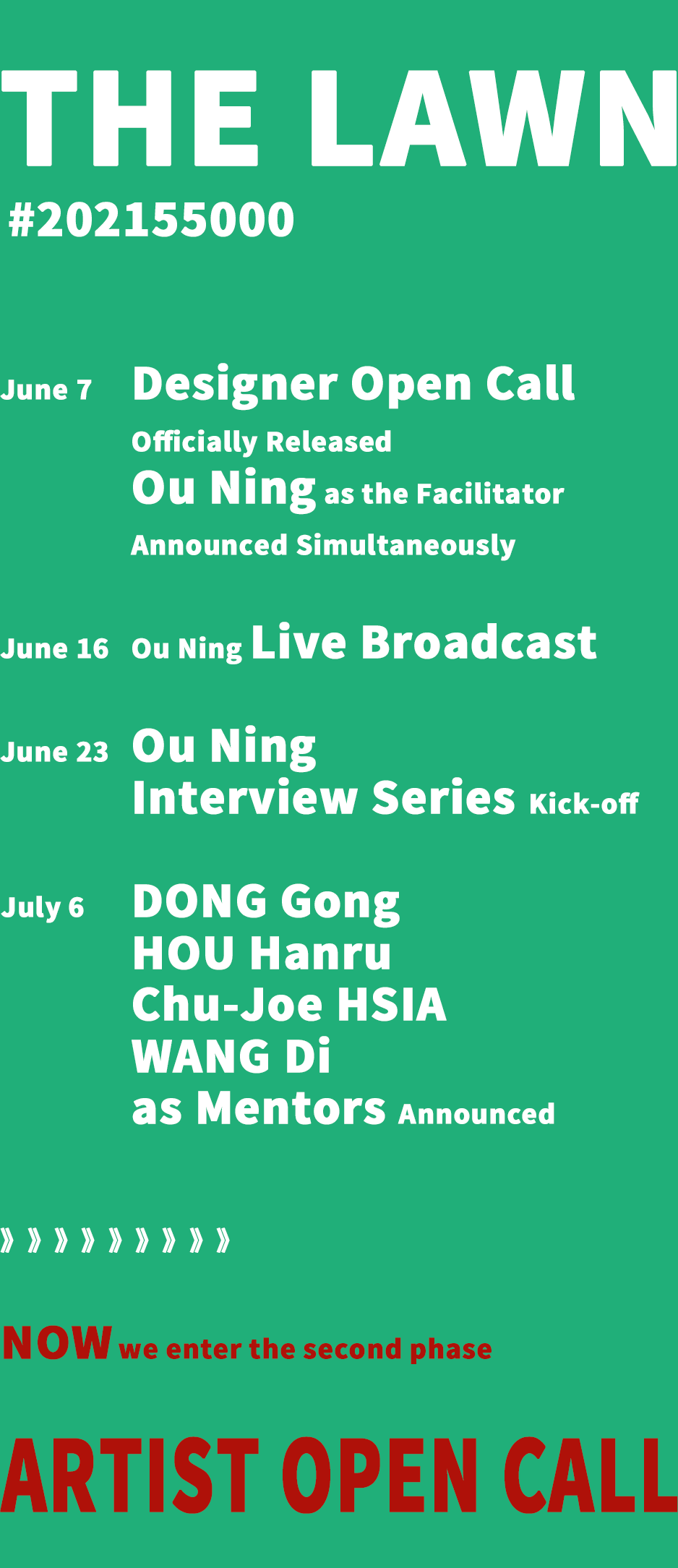 Tianfu Park Lawn, located in the Sichuan Tianfu New Area, covers an area of about 55000 square meters which can accommodate 13750 people. The renovation project aims to make the Tianfu Park Lawn to become a spontaneous leisure and relaxation destination for citizen by optimizing existing facilities, adding more convenience facilities and art installation.
A8 Design Center starts
the second phase of recruitment
Focusing on public art creation
Looking forward to bringing
continuous vitality to the lawn
with interactive and functional art works
01 Activating the Public Space by Art
01-1 Ai nati oggi /Alberto Garutti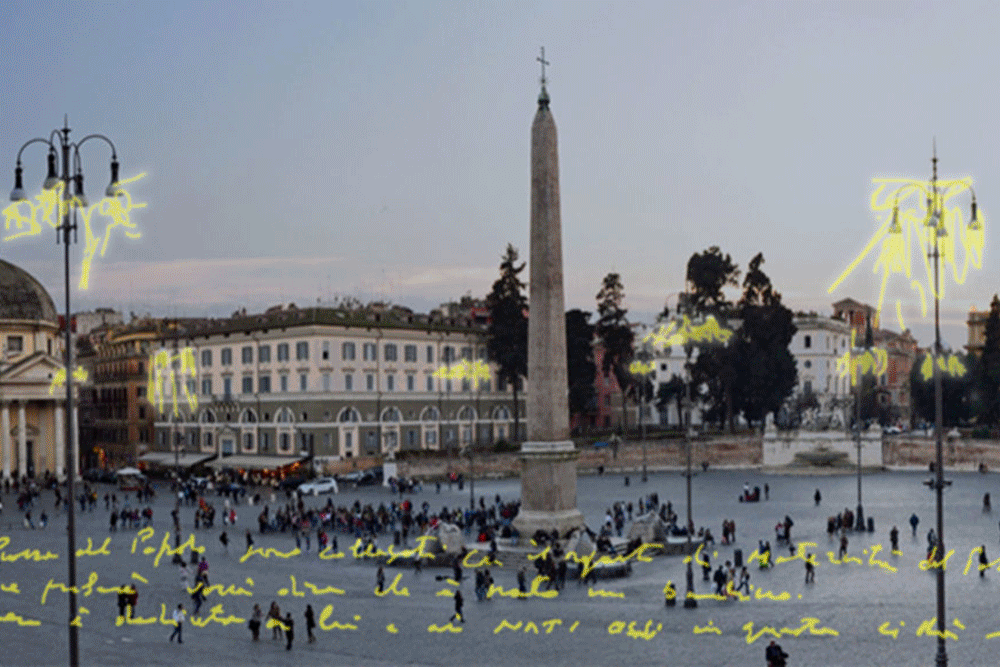 Ai nati oggi, created by Alberto Garutti and curated by Hou Hanru & Monia Trombetta, is a public art project set in Rome's Piazza del Popolo to celebrate the universal event of birth, moving a sudden and sincere emotion. The ambitious project connects the square's lampposts with the Policlinico Agostino Gemelli IRCCS' maternity ward. Pushing a button on every birth's occasion – by the Policlinico Agostino Gemelli IRCCS' ward staff – the lampposts light intensity will increase a bit for approximately thirty seconds before returning to its regular power. Every time the light pulses it means a baby is born: the installation is dedicated to him (or her) and all the newly born that day in the city. 
01-2 Liquid Shard / Poetic Kinetics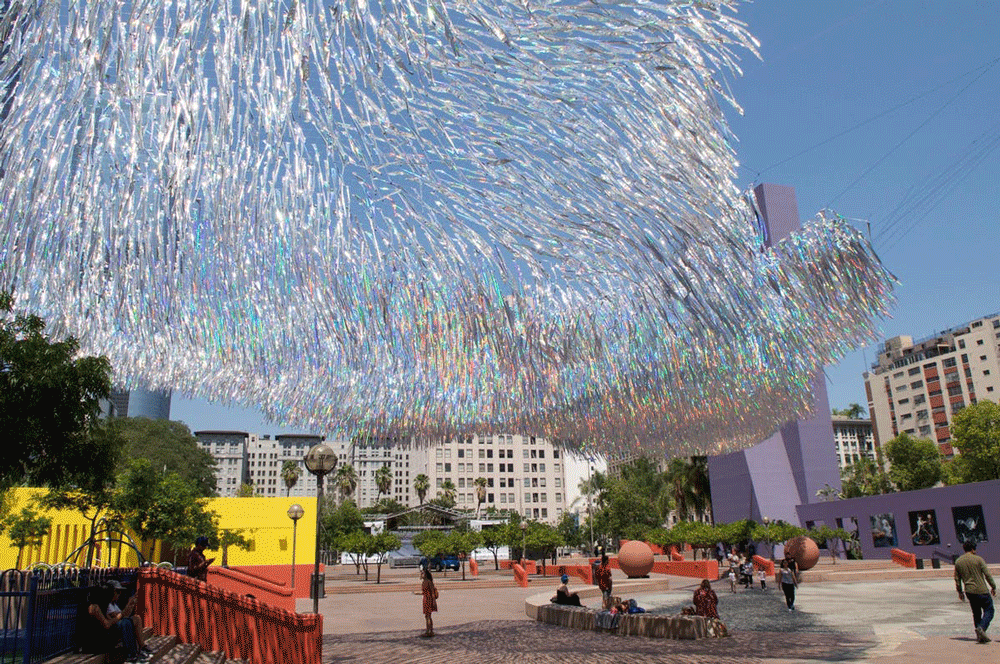 Liquid Shard was created by Poetic Kinetics, a design group that specializes in large-scale art installations and experiential design from concept through execution and beyond. The installation is located above Pershing Square in downtown Los Angeles. This is an installation composed of many silver fragments that run through the square and high-rise buildings in the distance. The purpose of this work is not only to beautify the square, but also to combine the beauty of science and technology with the beauty of nature, and it is also intended to bring a shade to the people who stay here. The piece spans 15,000 sq ft. and is comprised of two layers that rise from 15 feet off the ground to 115 feet in the air. As the centre square for downtown Los Angeles, this work was created site-specific to be viewed both from the ground perspective looking up to the sky and from the offices surrounding, looking down. This project allows viewers to slow down, and observe the wind slowly undulating and transforming the piece, similar to watching clouds or observing the slow mesmerizing motions of sea flora. The reactions have been overwhelmingly positive, as just the contrasting rhythm of this artwork to the hustle and bustle of downtown adds something unique and positive to the urban environment.
01-3 CCP Pavilion / República Portátil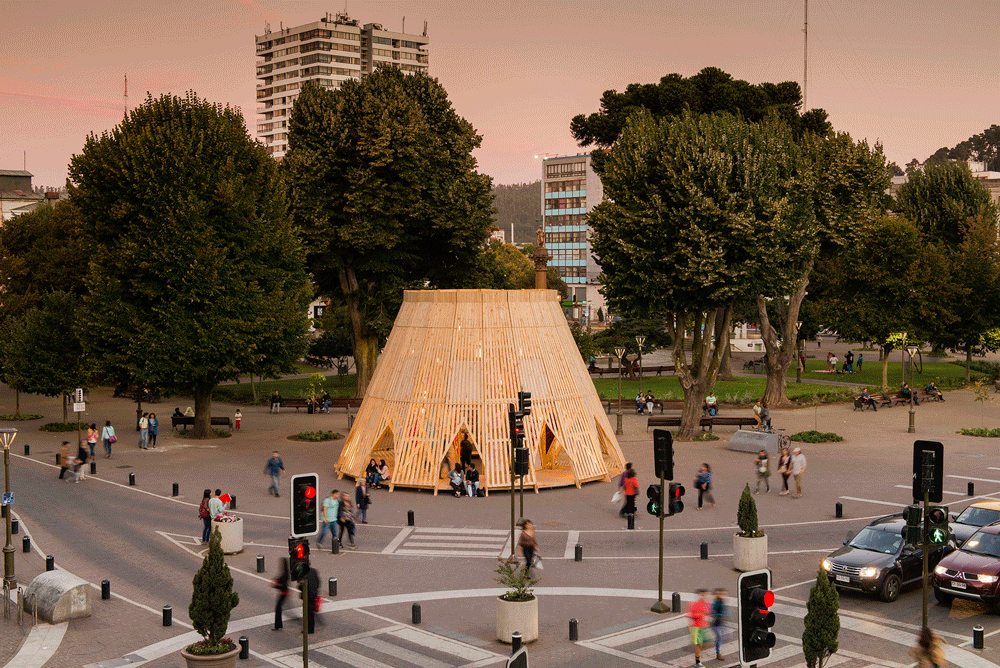 CCP Pavilion is a transportable building made of wood designed and created by República Portátil, which located on Independence Square in the city of Concepcion, Chile. Commissioned by the development corporation CORFO Chile, it involves creating a pavilion that can accommodate activities and exhibitions related to the productive and creative sector of the city.  The designer created a space that can gather, receive and visualize in high-concurrency urban places. The device presents the image of an inverted speaker, which is also like a space satellite. Various large and small activities can be held inside the device, and it can also be used for citizens to rest and play in their daily lives. In Chilean culture, wooden buildings create a sense of intimacy, while the hut is a local building of the Mapuche people in southern Chile. The CCP Pavilion is a typical example of an art installation that combines local culture.
02 Updated Rule
On the basis of previous stage of designers recruitment, the Tianfu Park Lawn Project looks forward to attracting more participants of different majors and different research fields to collaborate and explore Chengdu, parks and the site together through field research, literature reading, and workshop discussions to stimulate more thinking and inspiration. In order to fully realize the original intention of activating discussion, mutual learning, and co-making, the project arrangement is updated and adjusted as follows:

Design Content & Working Method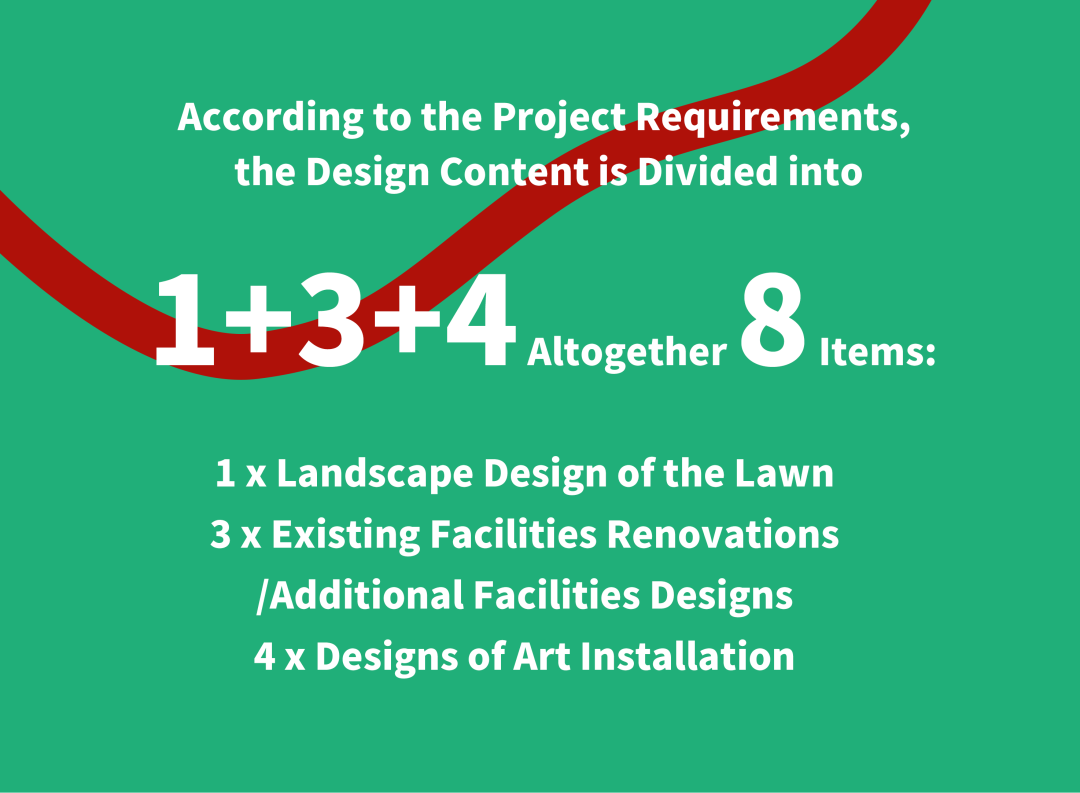 ◾ Long list designers/artists can choose the design content they want to participate in after fully understanding the project in workshop 1;
◾ Encourage designers/artists to go beyond their original fields. Architects can do art installations and artists can do facilities optimizations.
The Tianfu Park Lawn Project uses a different method from general design competitions to gather young research and creative forces. Designers will have the opportunity to participate in up to three workshops in order to collectively deduce the renovation design of the original infrastructure of the lawn, the creation of the additional temporary architecture and art installations, and overall content operation plan for the Tianfu Park Lawn through co-making and brainstorming in the workshops.
   Workshop 1   
◾ All designers/artists selected for the long list workshop are welcomed to participate;
◾Open observer spots for media, Chengdu local residents, and other designers/artists interested in the project;
◾Ou Ning, the facilitator of the project, introduces the project and shares his research;
◾ Four mentors give keynote speeches to the project;
◾ Conduct field research of Chengdu Park together with the mentor team.
   Workshop 2   
◾ To be held as private session;
◾ 8 shortlist designers/artists share their conceptual designs;
◾ Mentors give feedback and optimization suggestions;
◾ According to the specific situation, the design objects will be reassigned and adjusted. Designers/artists will develop the design according to the newly assigned objects and the corresponding functional changes.
   Workshop 3   
◾ To be held as private session;
◾8 shortlist designers/artists share their developed designs;
◾Mentors provide feedback on the develped designs and give suggestions for final improvement.
After workshop 3, designers/artists will have a period of time to optimize their designs, and submit final designs according to the deadline.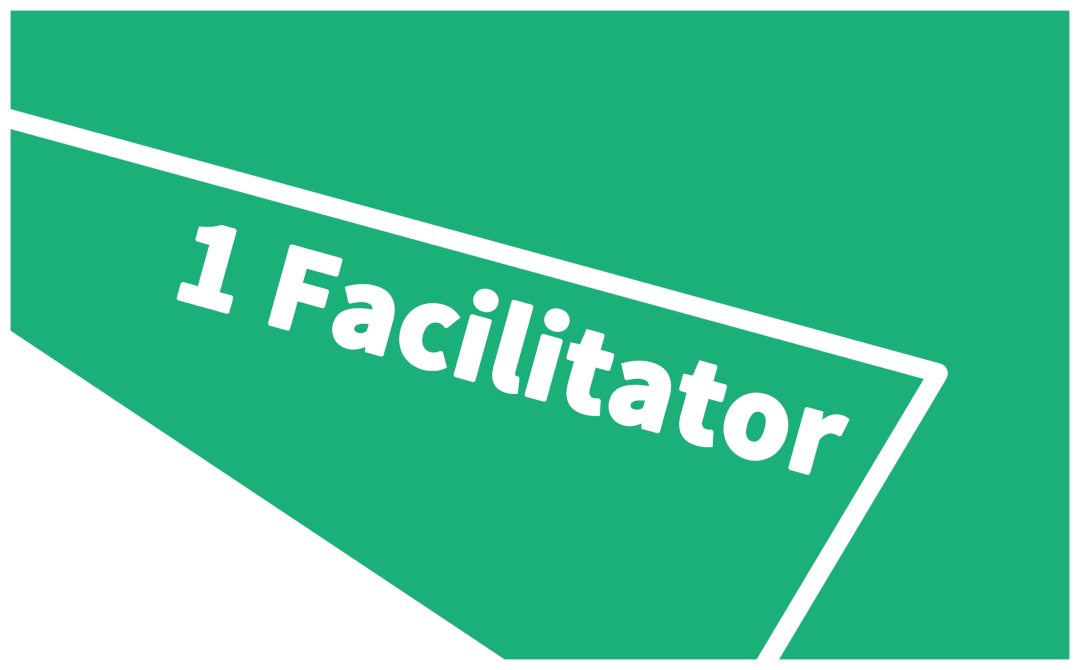 03 About the Mentor
Tianfu Park Lawn Project aims to integrate unfamiliar individuals into a community of mutual learning, mutual aids, and co-making, so four mentors will participate in the workshops all the way through. They will be the "supporters" who are both mentors and friends, fully communicate with everyone, and act as the guide to the theory and practice of the lawn research and creative community. The designers/artists participating in the project will have the opportunity to have in-depth communication with the mentors during the whole process, and the mentors will give full support to the participants with their own knowledge reserves and academic resources.
03-1 Facilitator
OU Ning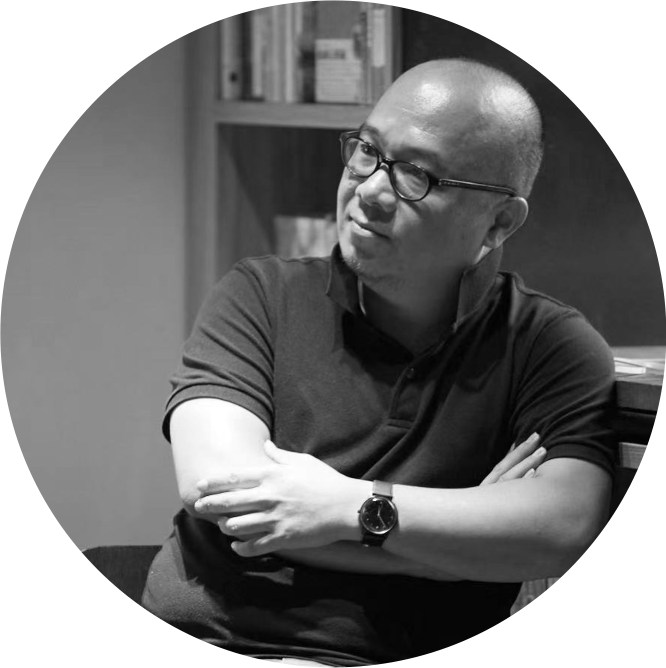 Artist/Curator/Writer
Ou Ning is the director of the documentaries "San Yuan Li (2003)" and "Meishi Street (2006)"; chief curator of the Shenzhen & Hong Kong Bi-city Biennale of UrbanismArchitecture (2009); jury member of 8th Benesse Prize at 53rd Venice Biennale (2009); member of the Asian Art Council at the Guggenheim Museum (2011); founding chief editor of the literary journal "Chutzpah! (2010-2014)"; founder of the Bishan Project (2011-2016); a visiting professor at Columbia University Graduate School of Architecture, Planning, and Preservation (2016-2017); and a senior research fellow of the Center for Arts, Design, and Social Research in Boston (2019-2021). His collected writings "Utopia in Practice: Bishan Project and Reconstruction" is just published by Palgrave Macmillan (2020).
03-2 Mentor
(in alphabetical order)
DONG Gong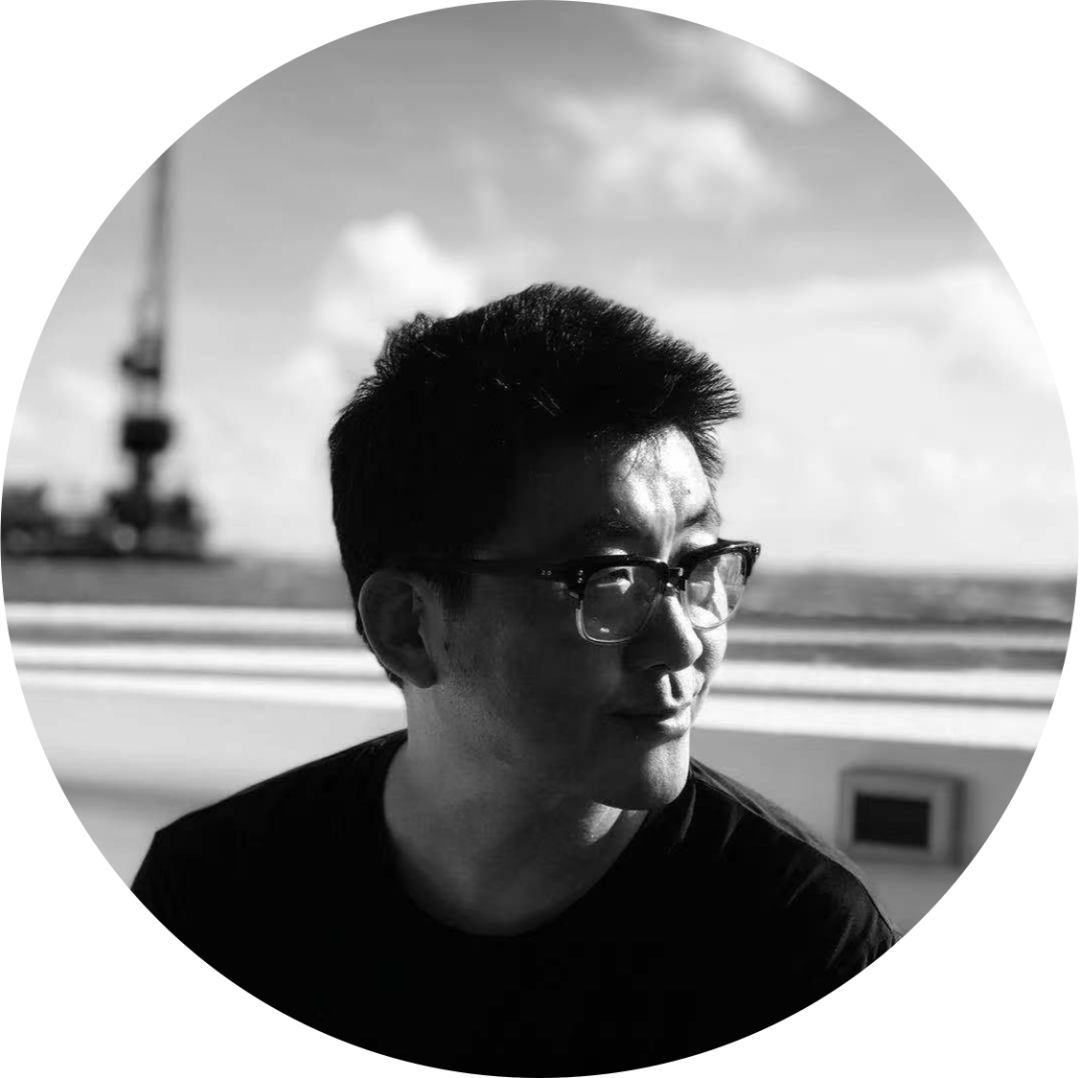 Founder / Design Principal of Vector Architects

Foreign Member of French Academy of Architecture
Plym Distinguished Visiting Professor at 
the University of Illinois at Urbana-Champaign
DONG Gong founded Vector Architects in 2008. He was elected as the Foreign Member of the French Academy of Architecture in 2019 and in the same year, was appointed as the Plym Distinguished Visiting Professor at the University of Illinois at Urbana-Champaign. He has been teaching Design Studios at Tsinghua University since 2014. 
He and Vector Architects have been invited to various major exhibitions, including the 2018 "FREESPACE" Venice Biennale, and have won international awards such as "100+ Best Architecture Firms" selected by Domus (2019); nominated for the Swiss Architectural Award (2018); the overall winner of the Italian "Archmarathon Awards" (2016); and the "Design Vanguard" selected by Architectural Record (2014).
In 2019, the renowned architectural journal AV Monographs published a monograph of Vector Architects titled "Cosmopolitan Vernacular" (vol.220). His projects have been also widely published in Casabella, Arquitectura Viva, The New York Times, A+U, Detail, The Architectural Review, L'Architecture d'Aujourd'hui, Lotus, Domus and many others. 
DONG Gong has been invited as a guest speaker and critic by academic and professional institutions including Tsinghua University (China), the University of Hong Kong (China), the Technical University of Madrid (Spain), the University of Illinois at Urbana-Champaign (USA), the Swiss Federal Institute of Technology Zürich-ETH (Switzerland), and la Société Franç des Architectes (France), Polytechnic University of Turin (Italy), Casabella Formazione (Italy).
DONG Gong's practice has earned international recognition by his representative works, including Seashore Library, Seashore Chapel, Yangshuo Sugarhouse, The Renovation of the Captain's House, Changjiang Art Museum, and Suzhou Intangible Cultural Center.
HOU Hanru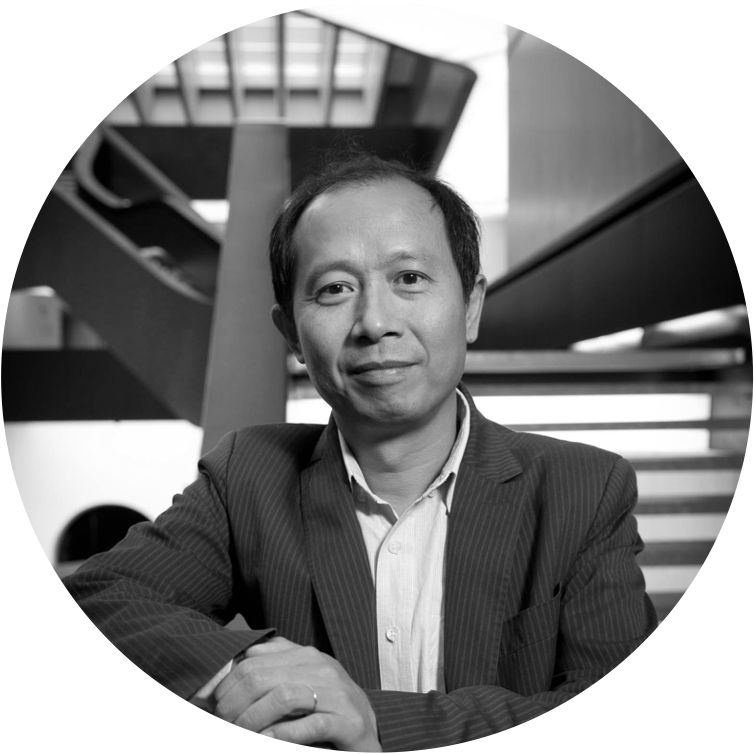 Curator and Critic
International curator, critic and prolific writer, HOU Hanru is based in Paris and currently in Rome where he has been Artistic Director of MAXXI, Italy's National Museum of 21st Century Arts, since 2013. Over the past two decades, he has been singled out for his progressive vision in trying to break free from preconceived, standard concepts. "I always look for things that are not so easily definable", he says. Born in Guangzhou, China, HOU graduated from the Central Academy of Fine Arts in Beijing and moved to Paris in 1990. After 16 years working as an independent curator and critic, he moved to the US and became Director of Exhibitions and Public Programs and Chair of Exhibitions and Museum Studies at the San Francisco Art Institute, positions he held until 2012. During the course of his career, he has curated and co-curated more than 100 exhibitions at leading institutions and events around the world. HOU also consults for and advises numerous cultural institutions, serves on art juries, lectures at international institutions, guest edits art journals and is the author of many articles and books, including On the Mid-Ground (Timezone 8, 2002), Paradigm Shifts, Water and Mcbean Galleries Exhibitions and Public Programs, San Francisco Art Institute, 2006-2011, Curatorial Challenges: Correspondences between HOU Hanru and Hans-Ulrich Obrist (2013). A consulting curator for New York's Guggenheim Museum since 2015, he is also a founding member of Guggenheim's Asian Art Council, a curatorial think tank. 
Chu-Joe HSIA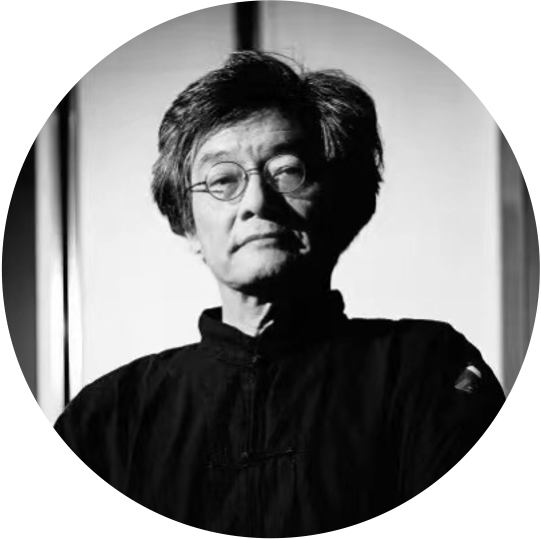 Architecture and Urban Theorist
Chu-Joe HSIA is currently the Professor Emeritus of National Taiwan University; (2013~), Tongjuan Chair Professor, Southeast University (2016.9~), and Professor of the Architecture Internationalization Demonstration School, Southeast University (2017.11~). He received a Ph.D in Architecture from the University of California, Berkeley, a Master of Urban Design from Harvard University, a Master of Architecture from Yale University, and a Bachelor of Architecture Engineering from Fengjia Engineering and Business School.
The main research fields include architectural sociology and urban sociology, architecture and urban theory, architectural history and urban history, heritage preservation, architectural design, urban design, urban and regional planning.
In 2009, he won the "Vitruvian Prize for the Teaching and Research of the History of World Architecture". At present, Chu-Joe HSIA is committed to the theme research of "global metropolitan governance in a networked society, especially metropolitan governance in the Yangtze River Delta".
WANG Di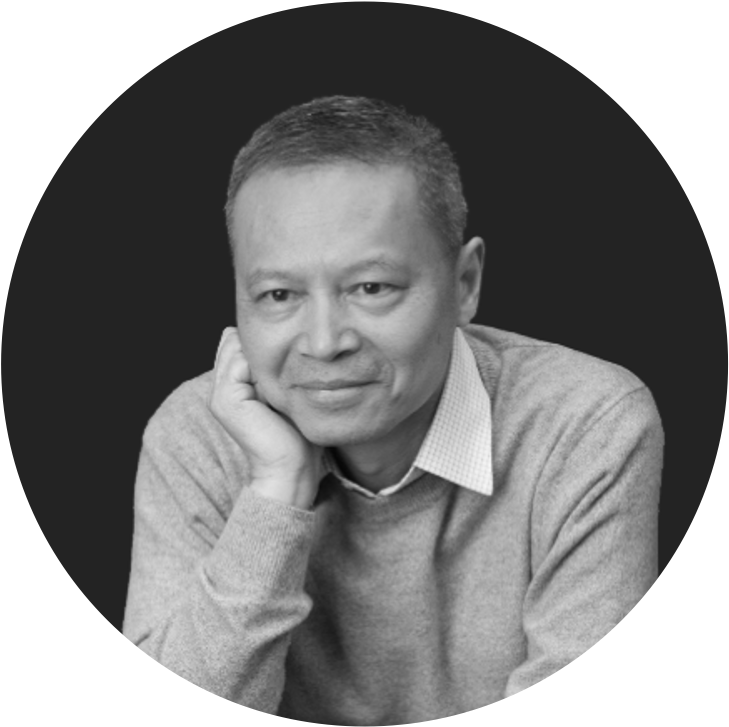 Chair Professor, Department of History, University of Macau

PhD. Johns Hopkins University
Prof. WANG Di is an internationally-renowned historian and Chair Professor in the Faculty of Social Sciences in the University of Macau. Prof. WANG was co-editor of the journal "Frontiers of History in China" and serves as member of the editorial board of many other academic journals, chair of Award Committee of Bernadotte E. Schmitt Grant for Research in European, African and Asian History, American Historical Association, invited nominator and evaluator for the Tang Prize in Sinology, Life Achievement Award of Studies of the Traditional Chinese Learning, National Humanity Center, Distinguished Research Achievement Award (DRAA) of University of Hong Kong, Hong Kong RAE 2020–Review of research outputs of City University of Hong Kong, history programme of Chinese University of Hong Kong, and so on. He was the invited speaker for numerous distinguished lectures, such as the Distinguished Lecture Series of Advanced Institute of Humanity and Social Sciences (Peking University), Luojia Distinguished Lecture Series (Wuhan University), Hu Hua Distinguished Lecture Series (Remin University), and Lecture series of K.C. Wong Education Foundation (delivered in Fudan University and Shanghai Jiaotong University). Prof. WANG was the President of the Chinese Historians in the United States in 2003 and 2005.  Other than serving as a professor in the Department of History in Texas A&M University in the United States, Prof. WANG was also Zijiang Visiting Chair Professor in the East China Normal University and Visiting Chair Professor Jinan University in China, and Visiting Research Fellow in the Chinese Academy of Social Sciences, National Humanities Center, Institute of Oriental Culture of the University of Tokyo, Center for Chinese Studies, University of California at Berkeley, etc. 
04 Prize
Since this project aims to complete the research, practice and discussion of urban public green space through the cooperation of people with different professional backgrounds, it is hoped that more designers/artists will join this project and contribute to the creation of new lifestyles and the contemporary local culture. Due to the adjustment of the project process and content, the prize is set as:
The total prize is RMB 400,000:
A total of eight(group) designers/artists will be selected, with a prize of RMB 50,000 each(group).

* Long list designers/artists need to travel at their own expense;
* All the above bonuses are pre-tax; the possible travel expenses are not included for the short list designers/artists; related costs of the short list designers/artists' developed drawings and the coordination of construction drawings are not included. 
05 Registration
1. Designers participating in the open call, please send the profiles and portfolios to a8dc@a8dc.cn, and indicate in the title "Tianfu Park Lawn". The staff will reply and confirm the information received within 48 hours after receiving the application email.
2. The deadline for the submission of profiles and portfolios is 23:59 on July 25, 2021 (Sunday);
3. Participating designers must ensure the authenticity of their profiles and the originality, uniqueness, and the integrity of intellectual property rights of their portfolio;
4. If you have any questions, please add A8 Design Center WeChat: 187 2846 5309.
06 Basic Info
06-1 Copyright
In accordance with the relevant Laws of China, the organizer considers that the "contestant" or "author" who voluntarily submits his/her work has made the following irrevocable declaration on the copyright of the submitted work:
1. Original statement
The entries are the original works of the entrants and do not infringe any patents, copyrights, trademarks and other intellectual property rights of anyone else; The work has not been published in newspapers, magazines, websites or other media, has not applied for patents or registered copyrights, has not participated in other competitions, and has not entered commercial channels in any form. Participants guarantee that their entries will not participate in other design competitions or transfer to other parties in the form of the same work for life. Otherwise, the organizer will cancel its qualifications for participation, shortlisting, and awards, withdraw bonuses, prizes, and reserve the right to pursue legal liabilities.
2. Attribution of intellectual property rights of entries
When the author submits a work, he agrees to permanently grant the copyright of the entry to the contest organizer, and the contest organizer can exercise other copyright rights in addition to the author's authorship, including but not limited to free redesign, use, copying, production, and display of the contest work , publishing and publicity,etc. No other unit or individual may transfer, copy, reprint, disseminate, or extract works in any form without authorization.
3. Review interpretation right
Based on the principles of fairness, impartiality, and openness, the jury has the final right to interpret and judge this event. If there is a dispute about a work, contestants can call the organizing committee to report it and provide corresponding evidence as supporting evidence (such as plagiarism Document), once verified, the qualifications, certificates and trophies of the winners will be cancelled.
06-2 Organizers
Sponsor
Management Committee of Headquarter Business District Tianfu New Area, Sichuan Province
Organizer
Tianfu Investment Group Co., Ltd
A8 Design Center
Plan and Execution
A8 Design Center